S4 Actuator Features external DIN connectors; circuit boards never become exposed to the elements
Featuring: S4 Series Weather Proof Electric Actuator
An OEM of pump skids was having problems with their electrically actuated valves becoming water damaged in the field during start-up. They investigated and found that electrical contractors were removing the covers of the electric actuators for wiring, exposing the circuit boards. Covers were left off of the actuators while the contractors went on break, exposing the electrical components to moisture from the frequent showers in the region.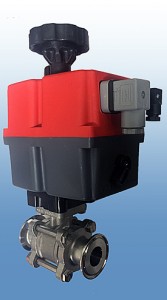 Assured Automation was asked to come up with a solution and the S4 Electric Actuator Series was introduced. The S4 features external DIN connectors to wire the motor voltage and feedback limit switches. The S4 cover NEVER needs to be removed, subsequently the motor and circuit boards are not exposed to the elements.
The S4 Series is a 1/4 turn multi-voltage electric valve actuator which incorporates the latest advances in motor and control technology at an economical price.
This actuator features multi-voltage (12-24VAC/DC) or (85-220VAC/DC), which reduces the amount of actuator styles that need to be inventoried.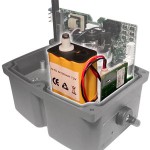 Other S4 features include 2-SPDT dry contact limit switches, manual override, auto-voltage sensing which reduces field wiring mistakes, visual domed position indicator, and optional modular add-ons such as Battery Backup Failsafes and Modulating positioner boards.
The S4 succeeded in eliminating the water damage issues while giving the OEM additional features beyond their current actuator suppliers. Their inventories were reduced with the multi-voltage feature and they were able to provide sellable options to their skids with the battery backup failsafe module.