Problem:
A flavor and fragrance (F &F) company was looking to upgrade its plant from manual pours to an automated system. They utilized almost 100 different liquids and minimizing the footprint of all these automated valves was a concern. The customer wanted a fast-cycling valve to ensure they hit their setpoints of each product pour using a scale.
Since this F&F company creates scents and tastes for use in a broad range of consumer products, including fine fragrances, cosmetics, personal care, and beverages automating the system would be a time as well as cost savings.
Solution: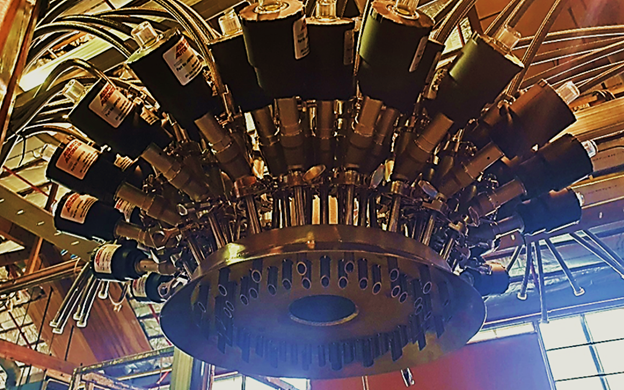 Assured Automation recommended their angle valve which offers life cycles in the millions, a fraction of a second cycle speed, and features an actuator head that rotates 360 degrees.
Working with a local partner that offers their proprietary Batchmetrics software for managing the flavor and fragrance inventory and creating recipes for the pours, Assured Automation was able to provide the compact valving to cluster 100 valves in a tight space. The speed of the angle body valve also ensured accurate pours of each of their ingredients.
Result:
These valve clusters have now been sold to numerous flavor and fragrance facilities and have provided very accurate pours using the high cycle angle body valves. The angle body valve is offered with 316SS body, NPT or triclamp end connections, sizes from ½" to 2".
More on the Angle Valve: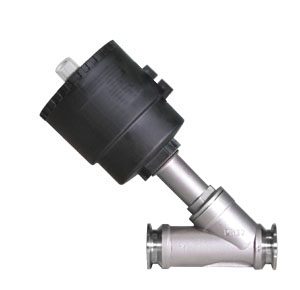 The angle seat valve is a 2/2-way pneumatically actuated piston valve for liquids, gases, and steam The superior design of the piston is unique to the market, enabling the plug to retract farther from the flow path, ensuring the highest flow capacity.
The dual packing design and a large diameter self-aligning stem ensures the highest cycle life. A full range of accessory items are available including limit switches, solenoid valves, manual override devices, stroke limiters.