Assured Automation's F Series quarter-turn rotary pneumatic actuators are built for longevity in harsh environments – qualities achieved from their unique cast aluminum alloy body and a two-component polyurethane paint finish. These robust and corrosion-resistant rotary pneumatic actuators are easy to install and provide years of dependable performance. The actuators are available as either double-acting or single acting.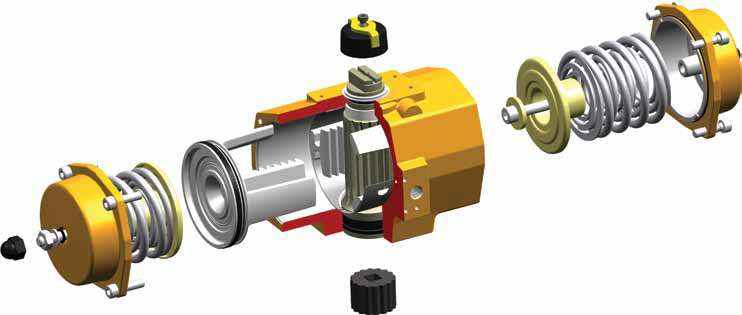 These pneumatic actuators are lightweight and occupy minimal space due to their compact rack and pinion construction. They can be installed in any orientation between close pipe configurations.
System safety and shutdown are reliably accomplished by the F Series actuator's ability to automatically return the valve to its fail-safe position upon air failure.
The F Series spring return actuators are easily configured due to their modular spring cartridges. Individual springs can be added or subtracted to provide a wide range of torque options under different supply pressures and operating parameters.