An OEM wanted a compact valve assembly to reduce the space and weight requirements for his machine.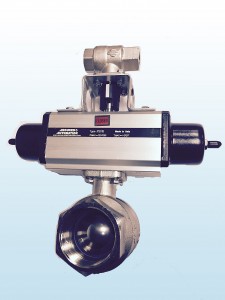 The OEM had two automated full port ball valve packages handling two different fluids and asked Assured Automation for space saving valve assembly options.
Assured Automation suggested a single spring return pneumatic actuator to operate both valves at the same time.  This saved a significant amount of space, reduced the weight of their machine and saved them a tremendous amount of money.