Project Showcase: BFY Series tri-clamp butterfly valves ideally suited for alcohol process lines.
Application:
A leading beverage manufacturer was adding an alcohol-based drink to its product line. Current regulations regarding alcohol tanks in plant production areas required explosion-proof certified limit switches on automated valves. The existing sanitary valves did not meet the insurance provider's FM Approval requirements for the Cl1, Div2 alcohol tank areas.
Plant engineers contacted Assured Automation for a solution that would meet area classification approvals and be delivered from stock in a timely manner to get the processing area approved for production.
Solution: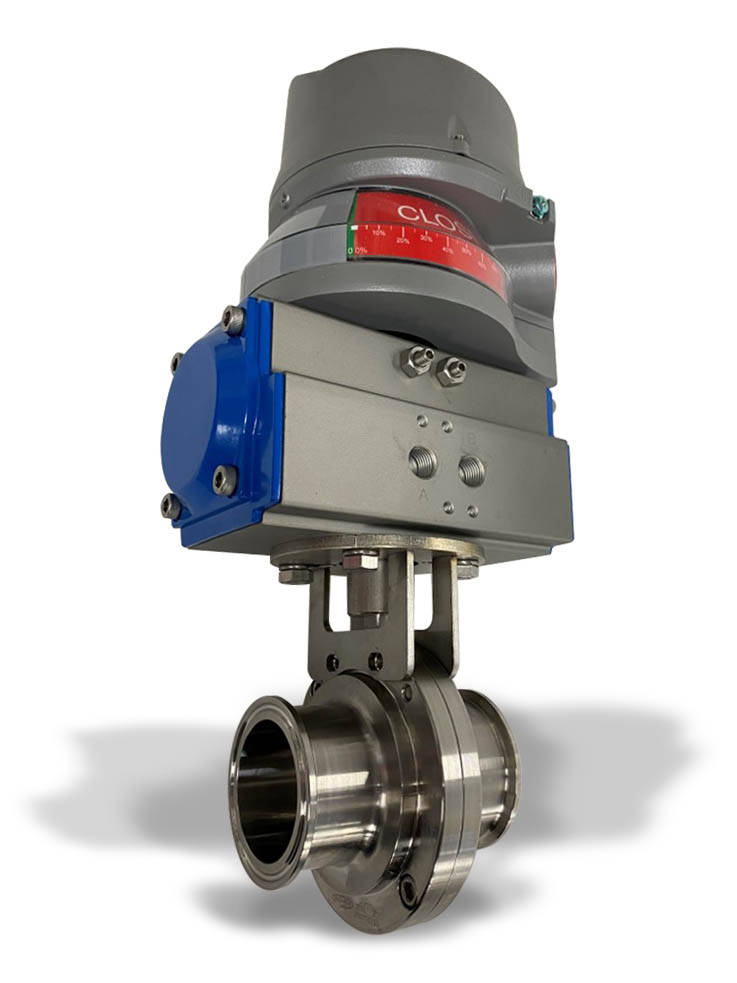 Assured Automation proposed the BFY Series tri-clamp butterfly valves to meet the sanitary process lines. The BFY Series sanitary tri-clamp butterfly valve offers a 316SS body/disc/stem with an interior surface finish that exceeds 3A, FDA, and USDA requirements. Seats are available in Silicone, EPDM, or Viton.
A fail-closed, C Series pneumatic rack & pinion actuator was proposed to ensure the valve closed in an upset condition.
The YE explosion-proof limit switch was proposed which is FM approved for Cl 1, Div 1 & 2 areas. It offers an easy access screw cover, large terminal strip for terminating wires, easy tour set cams for switch setting, and an easy to read Open/Closed indicator. Stainless steel mounting bracket, coupling and screws.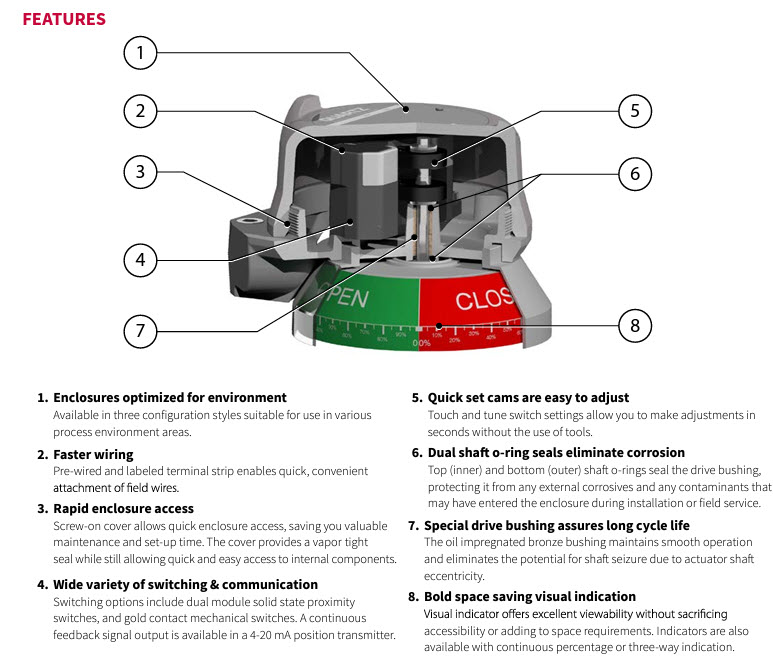 Assured Automation was able to deliver the valve assembly the same day. The insurance provider approved the plant for production and start up on the new product line began quickly.
For fast delivery on a large variety of automated valves consider Assured Automation for your next project.
Synopsis:
| | |
| --- | --- |
| Customer Type | Beverage Manufacturing Company |
| Application | Alcohol Based Beverage |
| Valve Series | Tri-Clamp BFY Series Butterfly Valve – constructed of 316 stainless steel, available with tri-clamp or butt weld end connections. Available in 1/2″ to 6″ and ideal for use in dairy, food, flavor, fragrance, wine and brewing applications. |
| Actuator Series | C Series Rack & Pinion Pneumatic Valve Actuator – with even torque output through the entire 90° rotation of the stroke. High Duty cycle life up to 1,000,000 cycles. |
| Limit Switch | YE Explosion Proof Limit Switch-Valve position indicators, featuring explosion/flame proof design is CSA/FM approved and ATEX certified for use in hazardous environments. |