The Problem:
A large chemical company was looking to purchase a rush project for emergency shutdown valves for their gas and chemical lines to meet insurance requirements. The automated ESD valves needed to be tied into their main fire alarm system to fail closed upon a triggering of their fire alarms. The specification called for full port API607 firesafe 150# flanged ball valves with spring return rack & pinion pneumatic actuators, FM Approved explosion proof solenoids and explosion proof limit switches.
The Solution:
After obtaining quotes from several major valve brands with delivery dates over 10 weeks the customer reached out to Assured Automation. Using the Assured Automation online valve configurator the customer was able to get a price, datasheet and 3D CAD file on each assembly within minutes.
After confirming a firm delivery date with the sales team, the customer was able to place an official order the same day. Assured Automation was able to assemble, test and ship the entire project in two days.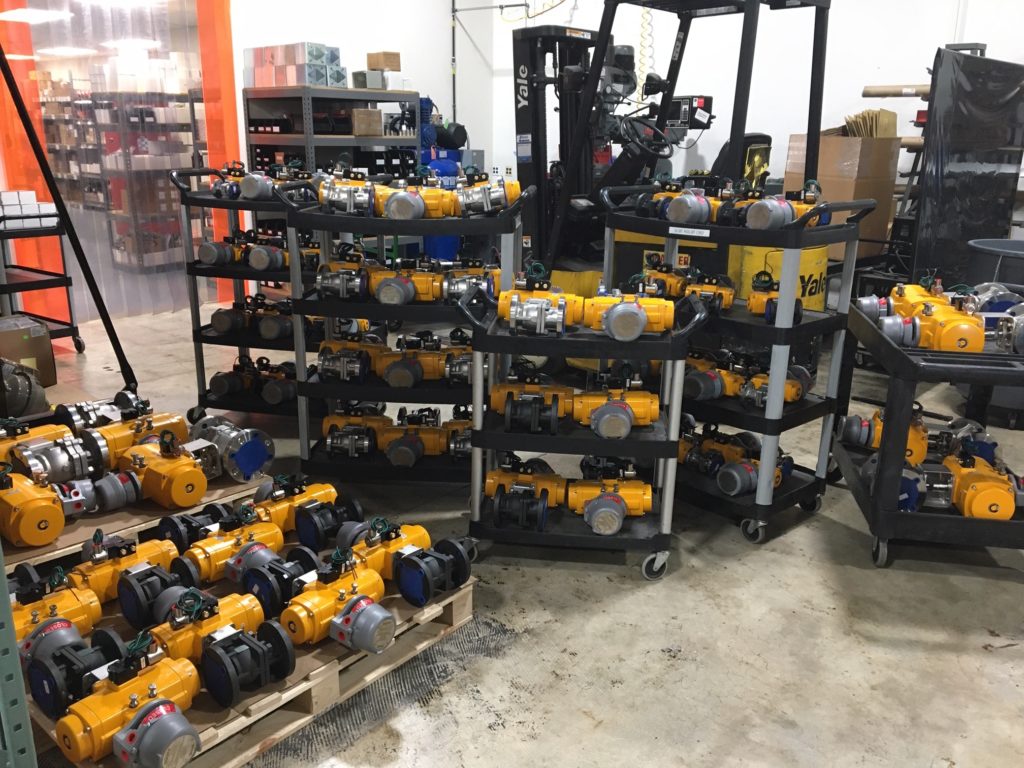 More Information:
Assured Automation thermally activated Emergency Shutdown Valves (ESDs) include:
A fire-safe ball valve
A spring return pneumatic valve actuator
A FireChek® heat activated pneumatic shutoff valve
An solenoid valve
A manual override (optional)