G2 Series Glycol Meter for Deicing Applications
Problem:
Deicing fluid, a mixture of glycol and water, is heated and sprayed under pressure to remove ice and snow on an aircraft.
The expensive deicing mixture was being wasted causing expenses to increase. Monitoring usage by individual treatment was required. Accurate billing receipts were important.
Solution:
Assured Automation recommended the G2 Series glycol meter. The G2 Series liquid flow meter and condition signal output module reading in gallons sent a pulse out to a ticket printer. This provided an accurate billing receipt by usage. All equipment was contained within the truck and protected from tampering or elements.
Advantages of Assured Automation's G2 Series Industrial Liquid Flow Meters:
Cost Savings
Accuracy
Payback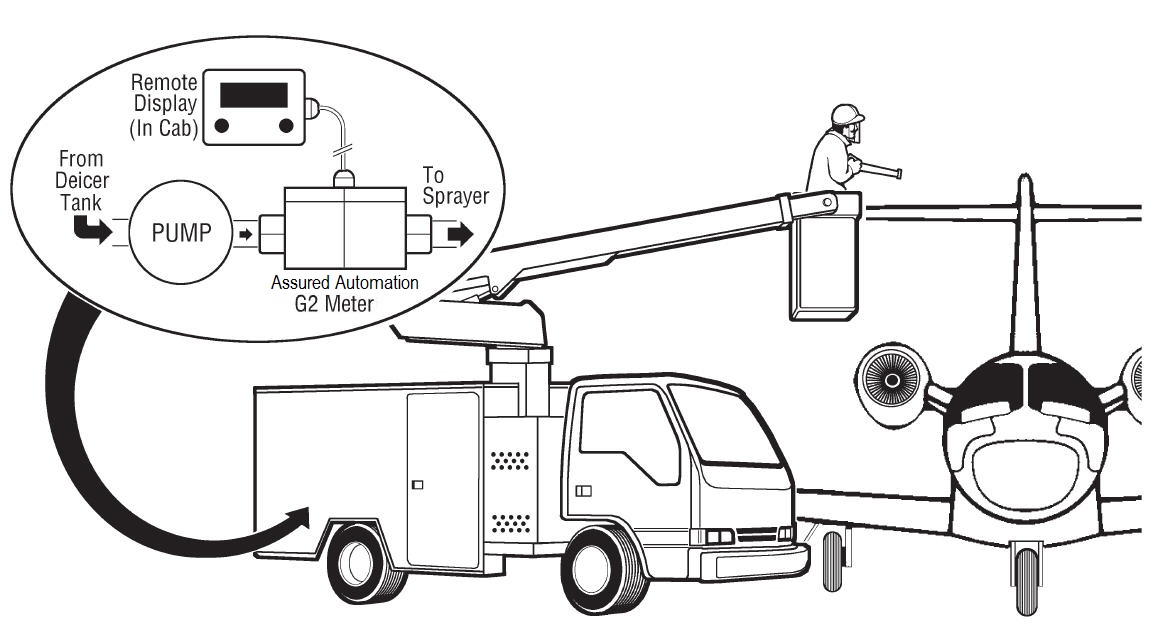 Application:
The airport uses trucks to dispense a water/Glycol mixture for deicing airplane wings and body. This mixture is expensive and the user needed to know how much fluid was being used on each plane. Without an accurate measurement of the fluid, waste occurred and expenses increased. The end user preferred the display location in the cab.