Global ethanol fuel production reached 22 billion gallons in 2012, with the United States and Brazil being the world's top producers. This accounts for 87% of global production of this biofuel additive for gasoline
The world's largest biodiesel producer, a vegetable oil or animal fat based diesel fuel consisting of long-chain alkyl esters, is the European Union, which accounts for 53% of all biodiesel production in 2010.
The International Energy Agency has set a goal for biofuel production  to meet more than a quarter of world demand for transportation fuels by 2050 in order to reduce dependence on petroleum and coal.
With this dramatic growth of bioalcohol and biodiesel manufacturing there is a need for reliable flow components used in all aspects of the biofuel production process. For reliable performance, flexibility, availability and endurance manufacturers require valves and flow components that can deliver high cycle life with minimal space requirements.
To meet these stringent requirements, leading engineers, maintenance specialists, and operations managers rely on Assured Automation's angle body valves, stainless steel ball valves, flanged ball valves, 3 way stainless steel flanged ball valves and high performance butterfly valves to fill their valve automation needs.
Assured Automation Products for the Biofuels Industry
Ares & Zeus Series Angle Seat Valves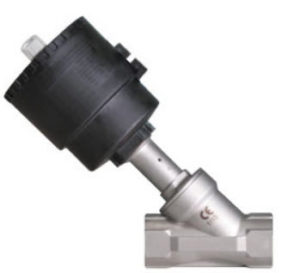 The Angle Seat Valve is a 2/2-way pneumatically actuated piston valve for liquids, gases, steam and some aggressive fluids (vacuum services also.) The superior design of the piston is unique to the market, enabling the plug to retract farther from the flow path, ensuring the highest flow capacity. The dual packing design, and a large diameter self aligning stem ensures the highest cycle life.
36 Series Stainless Steel 3-Piece Ball Valves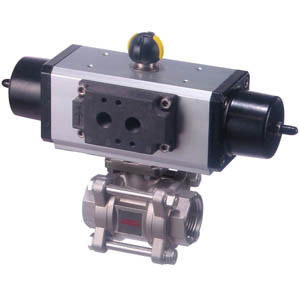 The 36 is a full port, 316 stainless steel, 3 piece ball valve. It is available with threaded ends (36N), socket weld ends (36S), quick clamp ends (36C) or quick clamp ends with cavity filler seats (36CCF*). It can be equipped with a manual handle or with pneumatic or electric actuators.
150F/300F Series Flanged Ball Valves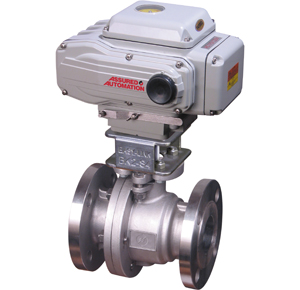 Assured Automation's 150F and 300F series2 way, full port flanged ball valves offer TFM seats which can handle a variety of fluids including steam up to 150 PSI WSP.
MPF Series 3-Way Flanged Ball Valves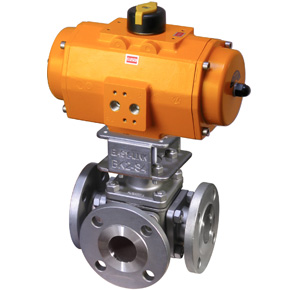 One Piece Stem/Ball Trunnion Support Design provides for precision operation and positioning of the ball. This precise ball positioning is often not possible in more common multi-piece stem ball design. This also allows all sides to be used as an inlet or block port without leakage. L or T porting available.
High Performance Butterfly Valves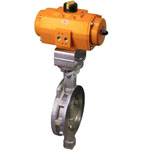 The HPW/HPL is a high performance soft seated, metal seated, fire safe butterfly valve. Body material is either Carbon steel or 316 Stainless Steel. Connections are either wafer style (HPW) or lug style (HPL) and are either 150 or 300 lb. ANSI rated. It can be equipped with a manual handle or with pneumatic or electric actuators
In addition to our standard products, Assured Automation offers special order and custom assemblies for unique applications.  Our experience in project and special valve automation spas over 25 years.