WM-PD Plastic, Low Flow Water Meter helps ensure health of livestock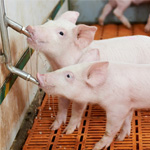 Because water consumption is a key indicator of pig health and feed consumption, a hog farmer was looking for a flow meter to accurately measure the water consumption of his suckling piglets. The water meter he was currently using could not measure the smaller water consumption of these young pigs.
SOLUTION: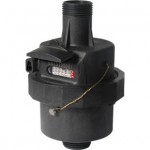 The farmer contacted Assured Automation for a solution to his low water flow problem. The WM-PD Series water meter was recommended.
While the meter he was currently using could only measure flow down to 0.25 GPM, the WM-PD can measure lower flow rates of 0.06GPM in the ½" line size and 0.11GPM in the ¾" models.
The WM-PD is constructed of high quality materials; the glass reinforced body is extremely durable and stands up well to the harsh feeding conditions of the pens. The eight digit register with protective, hinged cover is liquid sealed to ensure a clear reading in any operating condition.
While the display is set to be most easily read in the vertical position, the farmer liked that the meter can also be installed horizontally in areas where there are space limitations. In addition, this meter incorporates a non-return check valve to avoid back-flow.
The farmer purchased and installed the WM-PD with great results. He was able to accurately measure each pen's consumption and quickly address the pens with lower water consumption. His yield increased, his business is thriving and we are all the beneficiary of his delicious bacon.