Building good working relationships is vital to succeeding in today's increasingly competitive valve industry. One of the reasons Assured Automation has such a positive industry reputation is that they strive to forge mutually beneficial relationships by being knowledgeable of their customers' industry and processes, allowing them to anticipate and suggest valving solutions as needs arise.
One such company that Assured Automation has developed a particularly good working relationship is IniTECH, a technology company for the F&F industry. IniTECH provides custom process automation and information integration solutions to the flavor, fragrance and beauty care industries. They are specialists in plant optimization offering insight into the design, operation, control and optimization of production plants.
For optimum market and manufacturing responsiveness, IniTECH offers the BatchMetrics system. BatchMetrics is a powerfully tailored industry-specific production management tool, specifically designed for the flavor, fragrance, and beauty care industries. It is able to electronically integrate information from manufacturing environments and creative labs, exponentially improving efficiency. Instead of multiple layers that partially communicate with each other, BatchMetrics electronically connects the supplier, internal supply chain, and customer in one intuitive system.
BatchMetrics is a fully integrating internal supply chain solution linking creation, regulatory, and ERP. Its digital formulation controls and reports every touch point from the time the batch is released to when it is shipped out the door.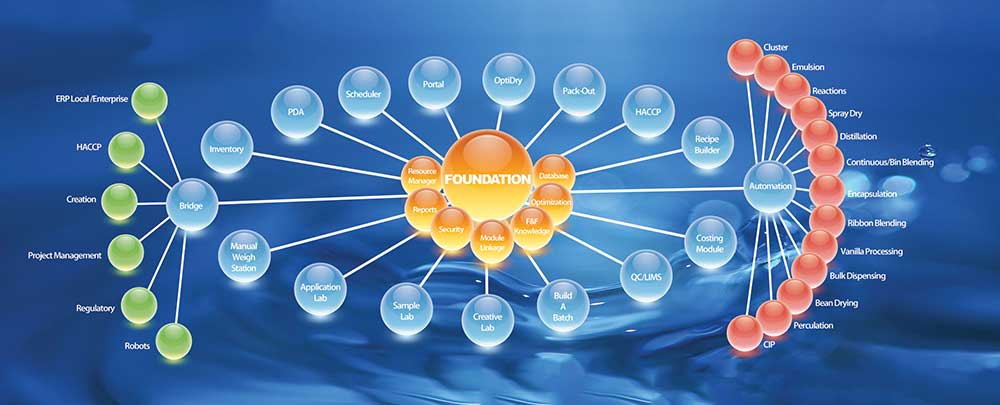 Assured Automation has developed a close working relationship with Rich DiBernardo, IniTECH principal and engineer who has successfully incorporated the Assured Automation stainless steel angle body valve into his batching systems.
Flavor and fragrance industries bring numerous ingredient lines to an area where they scale out their product recipes.  With the IniTECH BatchMetrics system, operators can select the product recipe and walk away allowing the system to automatically dose the exact measure of needed ingredients.
"Assured Automation's angle body valve is the ideal valve for my batching system.  It provides a fast cycle time which allows it to be pulsed on/off to hit precise gram measurements of ingredients.  This valve is also a high cycle valve (we've seen up to 5 million) which provides my customers with a highly reliable valve over a longer period of time.  We've tried other valve designs such as ball valves, but found that their slow response time did not give the tight control required for small pours.~ Rich DeBernardo
The Ares Angle Seat Valve is a 2/2-way pneumatically actuated piston valve for liquids, gases, steam. Body and piston are constructed of 316SS, seats and seals are Teflon, available with NPT and tri-clamp ends, meeting all FDA guidelines.
For more information on the Assured Automation Ares angle seat valve visit their website at assuredautomation.com or call one of their valve specialists 800-899-0553. Watch the angle body valve intro video at /videos/index.php?vid=21&p=video_player
For more information on IniTECH visit their website at http://initechinfo.com/ IniTECH offers potential clients a FREE 2-day evaluation, entirely free of cost, during which the iniTECH team performs in-depth plant analysis, recommendations and ROI.