Project Showcase: Specialized equipment manufacturer requires 2 brass ball valves mounted on one pneumatic actuator for infrared boiler thermometer application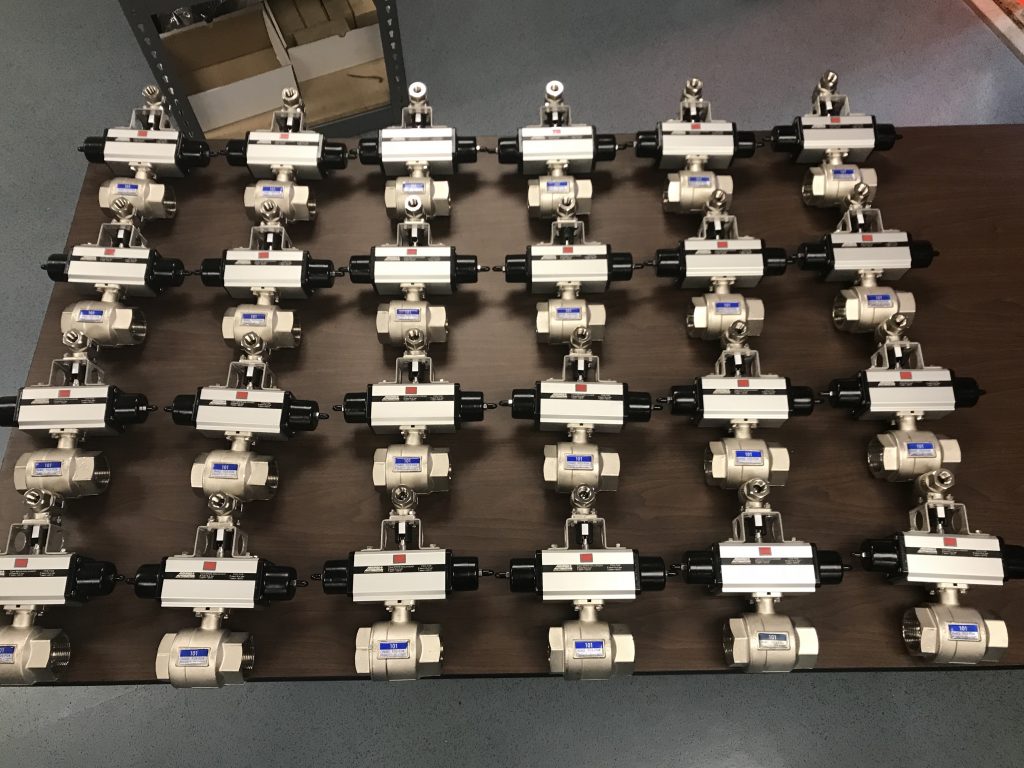 | | |
| --- | --- |
| Customer Type | Specialized Equipment Manufacturer |
| Application | Infrared Boiler Thermometer |
| Valve Series | 101 Series Nickel Plated Brass 2 -Way Ball Valve |
| Actuator Series | O Series Double Acting Pneumatic Actuator |
| Valve Size |  3/8″, 1 1/2″ |
| # of Valves | 50 |
| Sales Person | Mike O |
| Valve Assembly Technician | Mike T |
Application:  
A manufacturer of specialized performance and maintenance equipment required a 1½" and a 3/8" ball valve be mounted on a double acting pneumatic actuator as part of an infrared thermometer assembly for in-situ mounting on furnaces for sensing internal gas temperatures.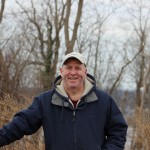 .
Assured Automation product specialist, Mike O'Neill, supplied 101 Series 2 way brass ball valves and O Series spring return pneumatic actuators.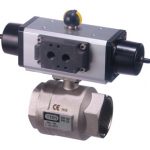 The 101 Series is a full port, brass, NPT threaded end actuated ball valve. It can be equipped with a manual handle or with direct mount pneumatic or electric actuators. The direct mount actuators eliminate the valve-actuator mounting kit, which adds unnecessary height and expense. Available in ¼" to 3"
.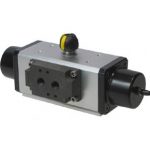 O Series spring return pneumatic actuators offer a simple and cost-effective solution for your valve automation needs.  For use on quarter turn (90 degree) ball valves, plug valves, dampers, and resilient seated butterfly valves.
Spring return pneumatic actuators use compressed air to move the piston in one direction, and a spring to push it back in the other when the air is stopped and allowed to vent.
The most important aspect of a spring return actuator is that it offers a "fail-safe" position which means that if the air supply is lost, or electric power to the solenoid that controls the air is lost, the valve will travel to this position using the force of the spring(s). This could be either open or closed, whichever offers a safer outcome.
These dual scotch yoke style actuators have higher torque values at the start and end of the stroke.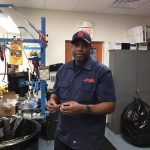 Long time team member, Mike Thompson was the assembly lead on this project which consisted of over 25 automated valve assemblies.
Contact us today to see how "We Make Valve Automation Easy!"